Getting a new dog for our home can boost the morale of every member of our family. This unique experience is nothing but similar to embarking on a new journey with someone special. Across the world, dog lovers are well aware of the fact that dog is the best pet that can be easily adopted. Besides being loyal and affectionate, dogs are well known for their intelligence and hence deserve to be the personal companion of their owners. Apart from their lovely companionship, dogs make our life completely filled with happiness. More importantly, all the pet dogs across the globe love their owners unconditionally, which is a fantastic trait these pet animals are well known for. Because of this uniqueness, it is no wonder that we treat a dog of any kind as man's best friend.
Having said about the unique traits of these pet dogs, it is time for us to know some of the popular varieties of dogs that are available in India, the country well known for hot climates in most parts of the year. When it comes to Dog Breeds in India, most of the dogs are foreign breeds while there are a few of them that are considered to be purely an Indian breeds. For the benefit of the readers and dog lovers here is the list of few dog breeds which are being available in India.
Beagles: It is a unique breed of dog which is considered highly intelligent as well as friendly. Dog lovers around the world prefer this breed of dogs. These are well known for their high sniffing abilities and hence widely used for all kinds of security purposes in places like airports, rail stations, and other critical locations. These dogs enjoy a life span of up to fifteen years. These tricolored or tan colored dogs are short haired with an average length for the size.
Labrador: Being one of the well-known dog breeds in all parts of the world, Labrador is popular in India too. This variety of dog is well known for its learning skills and hence widely used for all types of dog training. Besides their intelligent and high friendliness, these breeds of dogs are easily available in all major cities. Interestingly, this variety of breed is well adapted to Indian climatic conditions. Perhaps this unique feature has made this breed as one of the most preferred dogs in India.
Boxer: Being an intelligent breed, Boxer dogs are easy to train and still considered to be one of the best varieties of dogs used for security and guarding purposes in all parts of India. With a large head and body, this breed is seen unique with its strong jaws combined with a square muzzle. With their agility, theses dogs are widely used to assist the visually challenged people. In general, dogs of this breed are calm and are available in various colors such as fawn, white and brindle.
Pariah: This unique breed of Pariah dogs are considered to be the healthiest variety among the other breeds. Hence this breed is not only popular in India but also widely seen in other parts of the world. Many dog care centers adopt this breed at no cost as these dogs are well suited to Indian climatic conditions. Dog lovers and readers should not confuse this wonderful breed with the stray dogs that are seen in the Indian cities. These dogs survive for fourteen to fifteen years in Indian conditions.
Great Dane: Considered as a very obedient guard dog, this breed has high intelligence and hence preferred by dog trainers in all parts of India. These dogs show special love to kids and other dogs which is known as the USP trait of this wonderful breed. It is popular for its height and large size. This variety can grow upto the height of thirty-four inches and are available in many colors such as black, mantle, blue, brindle, and fawn.
Bullmastiff: This breed of dogs carry amazing intelligence and are well built. Being very agile and found to be too good at tracking, this breed of dogs weigh around sixty kgs and can grow to a height of around thirty inches. Its lifespan is said to be around ten years. These dogs are available in India in various colors such as brown, red and grey.
Lhasa Apso: This breed has its origin from Tibet and is known to be a non-sporting type of dog. This unique breed is attractive with its double coated skin wherein the coat is straight as well as extremely dense. Hence, this variety needs frequent grooming to prevent from ticks. This breed is largely seen in most of the cooler climates such as Bangalore, Northern states in India. The dog has a lifespan of fourteen years.
Those who are keen on buying a good breed of Indian dogs have the option of browsing many portals in the World Wide Web. Reputed portals offer accurate information about every breed so that a buyer need not face any difficulty in choosing the right breed as per his or her desire. Undoubtedly, these portals also prevent buyers from getting cheated by unsocial elements.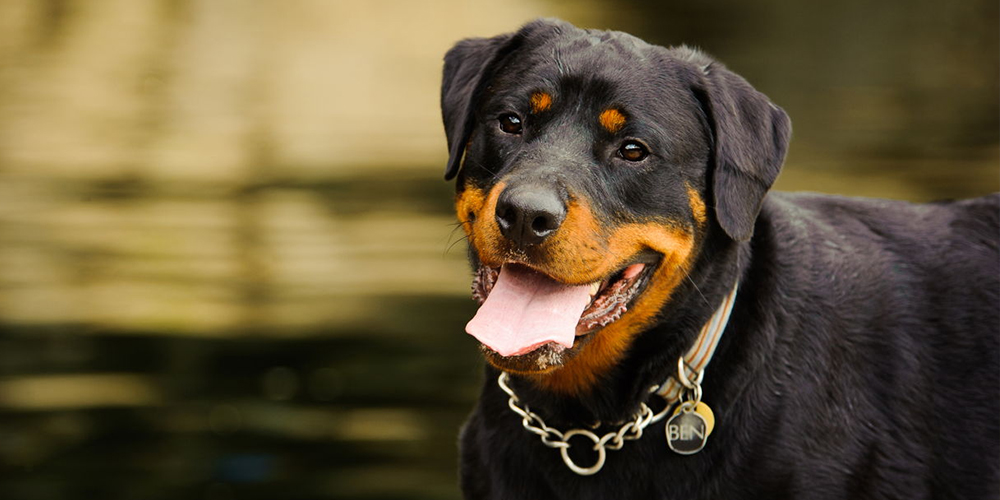 With the above-referred dog breeds, it is now easy for anyone to pick the right breed from the reputed suppliers. Before getting home a pet, make an extensive search in order to make your selection right, and such an effort will surely narrow down your choices to shortlist the dog you prefer to have as your pet. If you are on a budget and still wish to have your pet, you have the option of choosing a budget family dog breed which are available in plenty in India.
Collecting the right data about the breed is of great importance for every buyer who is keen on owning a pet dog. There are reputed and authentic websites that come handy during your selection process. Also, you can take some valuable inputs from review websites as well as from friends or neighbors who have pets. Such guidance will surely make your buying decision quicker and easier.
Read Also : How to plan for a wedding